Ideal Model of SUNBO People
Change and Innovation!
SUNBO people are not satisfied
with the present An innovative mind,
which develops new things
and seeks new methods,
is highly regarded.
Passion and Challenge!
A person who does not challenge
himself/herself will not accomplish anything
A positive attitude to challenges and
boundless passion to accomplish
goals are highly regarded.
World Best!
Pursuit of Becoming the World's Best Company.
The world's best on/offshore module company
We are seeking talented people to join
us in order to make our company
the best in the world.
Periodic Promotion
Staff

2Y

Senior
Staff

2Y

Assistant
Manager

3Y

Manager

4Y

Deputy
General
Manager

4Y

General
Manager
Important Contents of Assessment System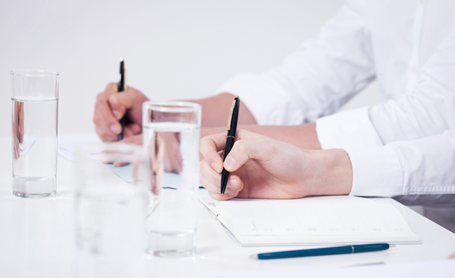 1. Performance Assessment Target

All office and technical employees

2. Performance Assessment

Half-yearly, twice a year

3. Performance Assessment Method

Assessment method: Self-report, first assessment and second assessment

4. Assessment Element

Job attitude, performance assessment and ability assessment